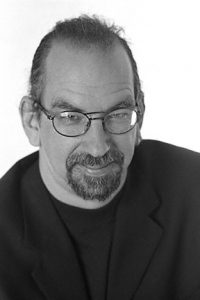 Calling M.Christian versatile is a tremendous understatement. Extensively published in science fiction, fantasy, horror, thrillers, erotica and even non-fiction, he is known and respected not just for his passion on the page but also his staggering imagination and chameleonic ability to successfully and convincingly write for any and all audiences.
But M.Christian has other tricks up his literary sleeve: in addition to writing, he is a prolific and respected anthologist, having edited 25 anthologies to date including the Best S/M Erotica series; Pirate Booty; My Love For All That Is Bizarre: Sherlock Holmes Erotica; The Burning Pen; The Mammoth Book of Future Cops, and The Mammoth Book of Tales of the Road (with Maxim Jakubowksi); Confessions and Amazons (with Sage Vivant), and many more.
M.Christian's short fiction has been collected into many bestselling books in a wide variety of genres, including the Lambda Award finalist Dirty Words and other queer collections like Filthy Boys, BodyWork, and his best-of-his-best gay erotica book, Stroke the Fire.  He also has collections of non-fiction (Welcome to Weirdsville, Pornotopia, and How to Write and Sell Erotica); science fiction, fantasy and horror (Love Without Gun Control); and erotic science fiction including Rude Mechanicals, Technorotica, Better Than The Real Thing, and the acclaimed Bachelor Machine.
As a novelist, M.Christian has shown his monumental versatility with books such as the queer vamp novels Running Dry and The Very Bloody Marys; the erotic romance Brushes; the science fiction erotic novel Painted Doll; and the rather controversial gay horror/thrillers Fingers Breadth and Me2.
M.Christian is also the Associate Publisher for Renaissance eBooks, where he strives to be the publisher he'd want to have as a writer, and to help bring quality books (erotica, noir, science fiction, and more) and authors out into the world.
M. Christian's Futures Past Editions eBooks